How can we think theologically about racial injustice?
Why should racial justice be a priority to Christians?
What are practical steps we can take to pursue racial justice in society?
Racism is the sum of prejudice and power. It's one of the most pervasive and consequential social injustices the world has ever known, and also one of the most misunderstood. Its severity demands that it be actively resisted, but to do so effectively it must be properly understood.
Racism is a manifestation of group self-interest, the opposite of the neighborly love God desires. Race is a more recent social construct in history, but the proclivity of human beings to divide ourselves into in and out–or superior and inferior–groups to justify the withholding of neighborly love to one another is as old as civilization itself.
Ancient people didn't share the same concept of race as we do today, but the logic that undergirds racism–lies about human hierarchy that justify oppressive politics and social arrangements–can be observed in that story and traced throughout history. God's hatred of systems and cultures of oppression and marginalization based on human hierarchy can also be observed throughout the Christian scriptures.
The Book of Exodus depicts a social situation of systematic oppression, where the Hebrews live on the bottom caste of ancient imperial Egyptian society, subjected to forced labor, ghettoization, and genocide. The social oppression of the Hebrews was justified through stereotyping and stigmatization that suggested they were inherently inferior to their Egyptian counterparts (Genesis 43:32; Exodus 1:8-9). God dismantled that system of oppression and led the Hebrews to freedom. God commanded the free Israelite community to be different ('holy' in biblical terms) from their Egyptian oppressors by treating 'the alien and the foreigner' with neighborly love rather than oppression (Exodus 23:9; Exodus 22:21; Leviticus 19:34). Through the Hebrew prophets, God later indicts the kingdoms of Israel and Judah for failing to uphold justice for the alien and the foreigner, as well as idolatry and a host of other social injustices, and sends both kingdoms into exile (Jeremiah 7:5-7; Ezekiel 47:22; Zechariah 7:9-10).
In the New Testament, Jesus confronts ethnic divisions in his engagement with Samaritans, an ethnic group who had been marginalized by their Jewish counterparts (John 4:1-26; Luke 10:25-37). The Apostle Paul admonishes early Christians that the social divisions, including ethnic divisions, and the claims to superiority that attend them, are inappropriate for God's people (Galatians 3:28-29). Finally, Jesus enraptures the Apostle John in a sweeping vision where all the peoples of the world worship God together, in direct contradiction to the social divisions that structured the Roman Empire under which the apostle lived.
Since the Bible testifies to God's recognition of and opposition to social divisions that fuel oppression, we can translate that biblical principle to those historical eras that aren't included in the biblical literature, like our own.
While some locate it in the late-medieval period and others in the Enlightenment period (1685-1815), racist ideologies were solidified to legitimate the colonial exploits, economic enterprises, and imperial ambitions of European nations. Before that time, people didn't think of themselves in racial categories. Race, as a formal, legal, sociopolitical category, was invented to justify the genocide of indigenous peoples and the theft of their land, and the enslavement of African people, as well as a myriad of other oppressions, by suggesting a human hierarchy where "white" people reside at the top, Black people are fixed at the bottom, and everyone else is jockeying for position in between. The Christian Church often played an active part in providing theological support for the lie of human hierarchy. Those who participated in systems of racist oppression, like chattel slavery, admitted to the brutality of those systems but insisted that it was necessary for building the prosperity and wealth of the privileged classes.
The idea of race-based human hierarchy continues to shape the attitudes of individuals and the structure of many societies today. It's employed to justify contemporary social injustices like poverty, police brutality, and mass incarceration.
In theological terms, the story of race and racism can be summarized in a word: sin. It is the sin of some people hoarding resources, dominating others, and defiling the image of God in their neighbor. If Dr. Cornel West is right when he says that "justice is what love looks like in the public sphere," then racial injustice is a failure to fulfill God's greatest command: to "love your neighbor as yourself."
Christians are called to confess and repent of sin, which includes whatever ways we've been complicit in racial injustice. Not only that, Christians are called into the mission of God. Just as, according to the book of Genesis, God commanded a darkened, chaotic, formless, void into a beautiful and orderly world, God calls people as divine image-bearers to make their societies beautiful by turning the chaos of social injustice into neighborly love (Psalms 82:4-5; Psalms 115:16; Isaiah 1:17; Micah 6:8).
Black home buyers are denied mortgages roughly twice as often than white people in the U.S. (Forbes)
Christians are empowered by the Holy Spirit to continue the work that Jesus exemplified and thus play a pivotal role in racial justice. As ambassadors of the Good News, we have been given the task to redefine cultural norms by speaking out against injustice and inequality that continue to plague the world. Through love, the world will be defined by one family, one body,  which is unified in the Spirit. 
As Christians mirror the characteristics of Christ, the world is able to see the living God at work. The transformative power of the Holy Spirit will lead to broken chains of oppression, bondage, hate, injustice. 
Recognize that change starts with you. As Teresa of Avila wrote, "Christ has no body now but yours. No hands, no feet on earth but yours. Yours are the eyes through which he looks compassion on this world. Yours are the feet with which he walks to do good. Yours are the hands through which he blesses all the world. Yours are the hands, yours are the feet, yours are the eyes, you are his body. Christ has no body now on earth but yours."   
Be willing to have uncomfortable conversations with people who do not look like you, building relationships across racial and religious lines. "I am convinced that men hate each other because they fear each other," said Martin Luther King, Jr. "They fear each other because they don't know each other, and they don't know each other because they don't communicate with each other, and they don't communicate with each other because they are separated from each other." A great place to start is with the resources created by The People's Supper.
Educate yourself on the history of racism in this country. It permeates and affects every system. Check out our "Breaking the Cycle of Racism" webinar series, featuring Racial Justice program manager Andre Henry with the following guests:
(See below for film, book and other media resources you can use.)
Support equity, diversity and inclusion initiatives at your workplace. Support local and national organizations that advocate for racial justice and equality. (See below for additional organizations.)
Vote. The chains of systemic racism can only be broken when elected officials understand what's at stake and fight for real change. Lawmakers need to feel the pressure in order for reform policies to be implemented.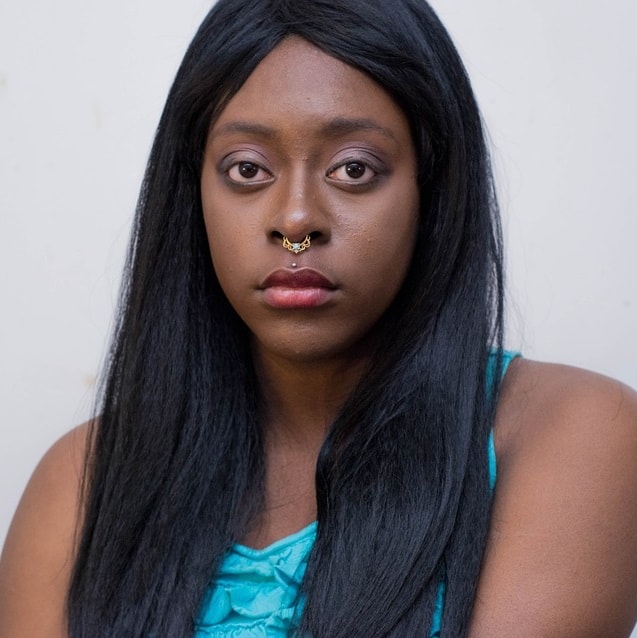 By Alicia Crosby
"…we're on the same side. I'm your ally." I've heard a version of this sentiment too many times to count over the years, and after taking a deep breath and stifling the urge to roll my eyes, my response is always the same: You cannot name yourself as an ally; that title is bestowed upon you. It should not be assumed.
Films:
Books:
Organizations:
Videos:
Articles: